Disposable Cooler Product Release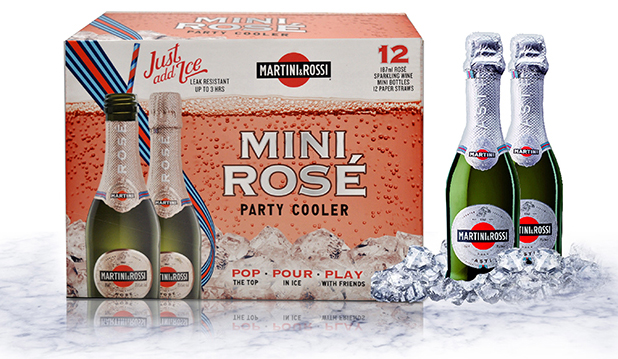 IBC Shell's Martini & Rossi "Pop, Pour, and Play" party cooler was recently released to market.  Its a great example of our disposable cooler container product line. The I87 ML minis remain chilled in this self-carry, interior film laminated, leak resistant 12 pack. Just un-perf the top, remove the partition, add ice and start the party! 
Highlights from LuxePack New York 2018
2018 & 2017 Awards of Excellence: Dewar's Humidor Packaging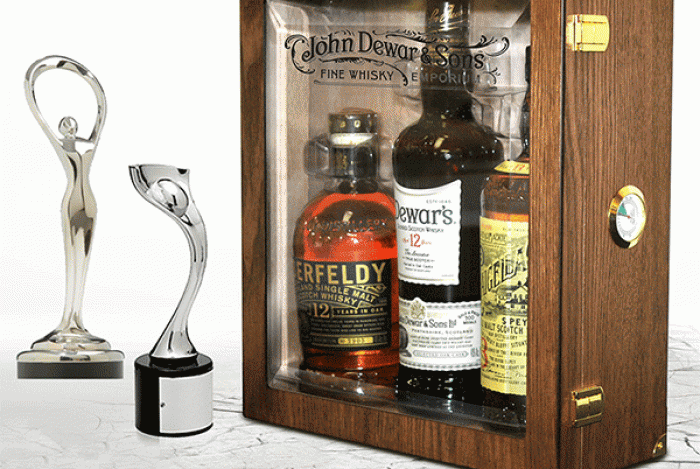 Marketing/Promotional Packaging
2018 Communicator Award Winner
2017 Davey Award Winner
IBC Shell Launches VIVALDI Enterprise Packaging Portal
IBC Shell, announces the official release of VIVALDI, the company's global enterprise client packaging portal. VIVALDI delivers strategic, innovative, equity-building design, development and project management for packaging, products, and branded giftware. This robust, revolutionary tool allows IBC Shell clients to achieve quicker turnaround times, improved accuracy, and get their products to market faster than ever before.

Click Here To View Press Release
Tanushree Sengupta - New Director of Packaging Technology
IBC Shell is pleased to introduce Tanushree Sengupta, our Director of Packaging Technology. Tanushree brings experience and expertise in product and industrial design with extensive knowledge and degrees in Mechanical Engineering and manufacturing. Tanushree will be responsible for the concept, feasibility & development of innovative packaging, and product initiatives. Her technical acumen will focus on exclusive, Intelligent Packaging solutions for premium brands within the luxury sectors. Tanushree will play an integral role in IBC Shell's ongoing efforts to harness and engage Pioneering primary & secondary packaging technologies for the digitally connected consumer.
Linda Arcadipane - New Director of Marketing
Linda Arcadipane has been named Director of Marketing for IBC Shell's North American packaging unit. Previously with Celerant Technology, Linda will head the launch of IBC Shell's VIVALDI enterprise packaging platform. As the new, exceptional addition to the IBC Leadership Team, Linda will focus on the strategy and implementation of IBC Shell's aggressive marketing initiatives.
Jennifer Moon - New Quality Compliance Coordinator
IBC Shell is pleased to announce the addition of Jennifer Moon to our operational staff as Quality Compliance Coordinator. Jennifer comes to IBC with a solid background in Manufacturing, and a keen understanding of compliance requirements across many industries. We view this as an important step which will add to the immense confidence that our clients have in our organization, positioning IBC Shell for sustained growth as a valued global packaging design and production partner.
IBC Shell's Intern is recognized by Penn College of Technology & IDSA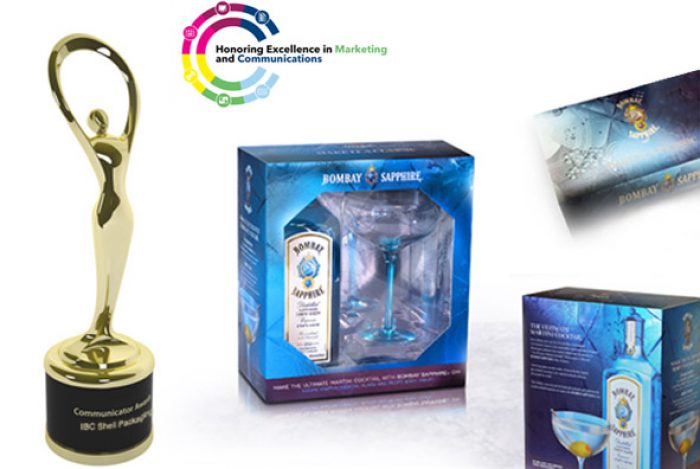 Marketing/Promotional Packaging
The 2016 Communicator Award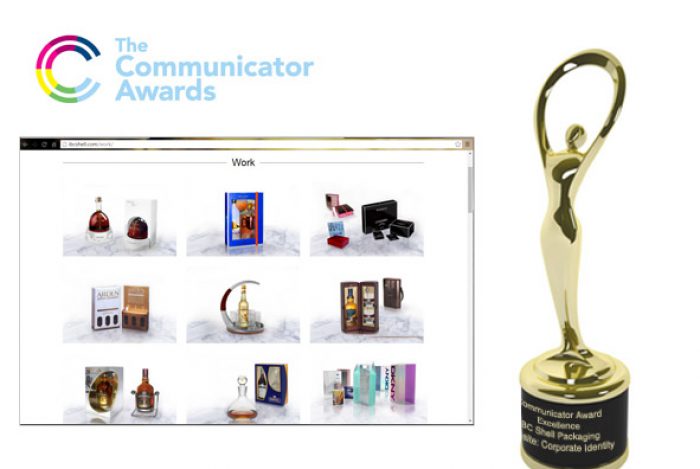 Corporate Identity
The 2016 Communicator Award
Press Release October 1, 2015
IBC Shell Packaging and MMC Global Designs have announced a strategic market development and manufacturing agreement for the North American fragrance and cosmetic sectors. Mark Castillo, President of MMC Global with 20 years of success in the sector will steer the marketing penetration for packaging in-store collateral, semi-permanent & permanent displays, plus custom brandware.
Norman Kay, CEO at IBC Shell states that "the initiative is focused on re-thinking and re-defining the consumer experience with beauty brands. It's a collaborative effort to amplify the authenticity, energy and uniqueness of prominent high touch products."
IBC Shell Packaging offers a comprehensive platform for the ideation, design, engineering and production of packaging, displays and proprietary brandware.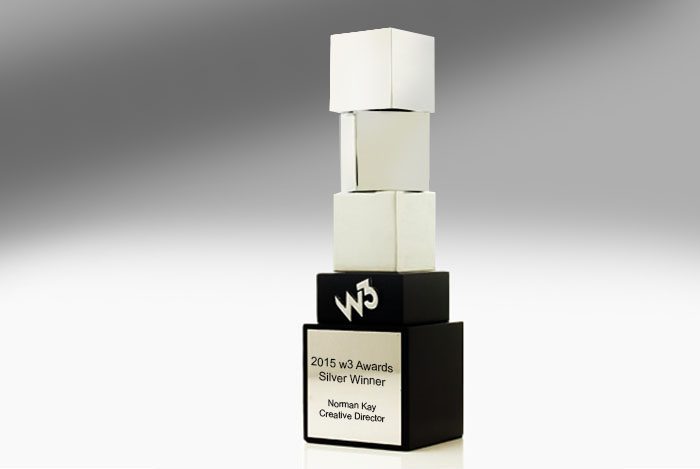 The 2015 w3 Silver Award
Design, Communication, and Navigation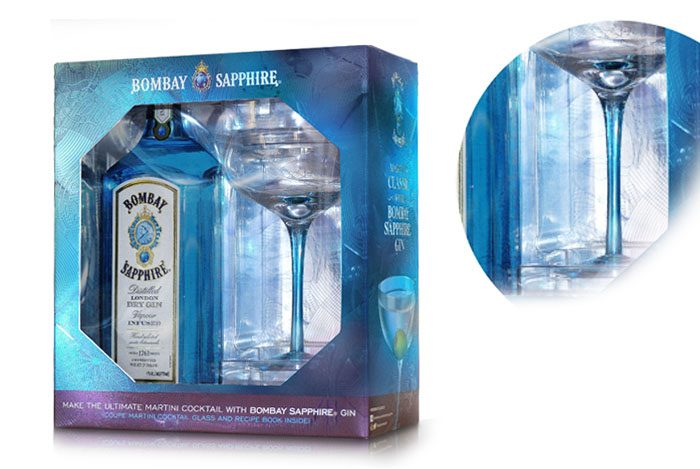 The 2015 American Graphic Award
Bombay Sapphire 2015 Holiday Gift Presentation and Quintessential Sapphire Glass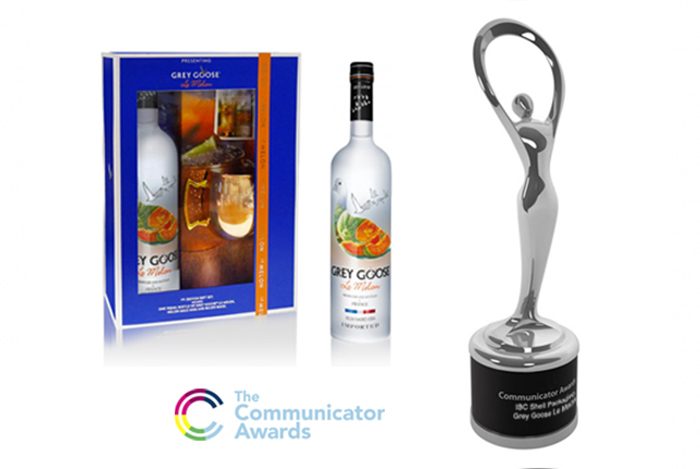 Silver Grey Goose
Le Melon, the latest taste inspiration from Grey Goose, is launched with a copper gift mug within an award winning, vivid retail presentation.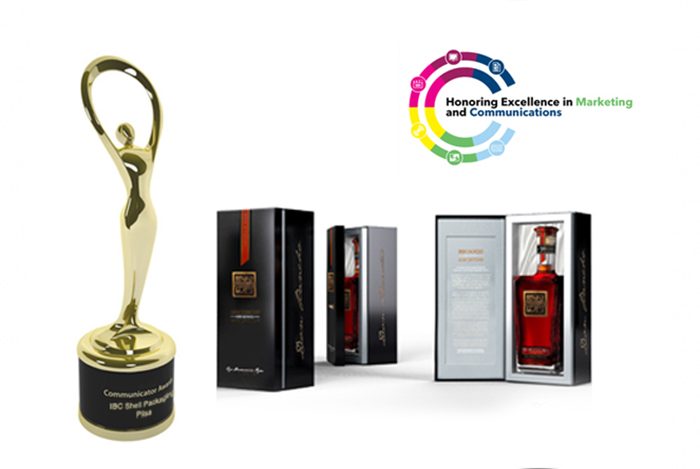 Gold Don Pancho
IBC Shell has received the American Package Design Gold Award for the Don Pancho Origenes luxury rum gift box presentation.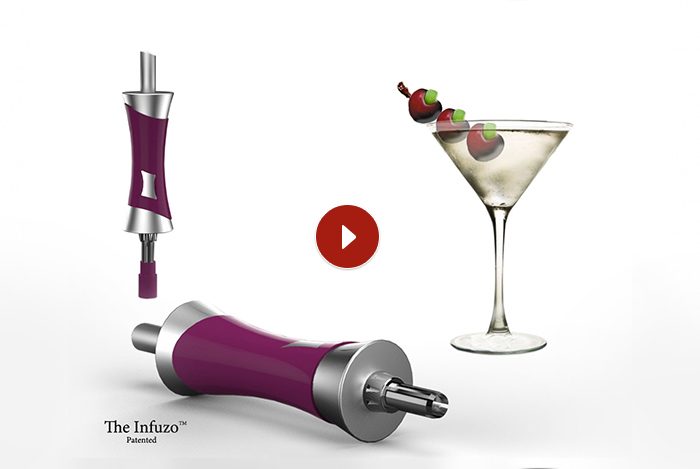 Infuzo Receives Patent
IBC Shell has received patents for our Infuzo mixology tool.  We created an in-house video during lunch. Take a look.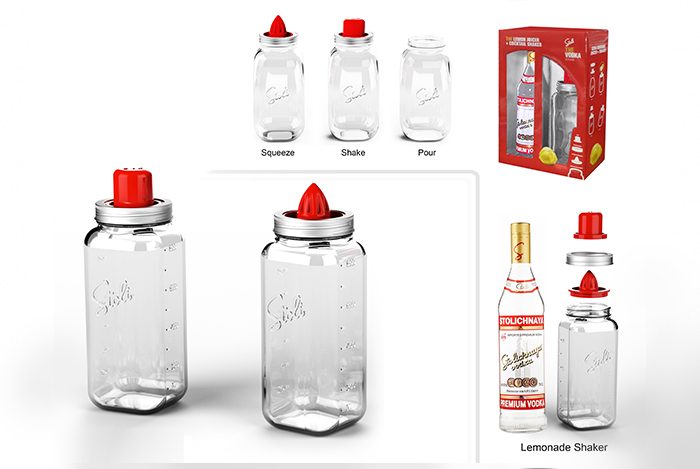 Juicer/Shaker
The Stoli Custom Glass Juicer-Shaker is the centerpiece for Stoli's USA Summer Lemonade Party Experience. IBC Shell designed, manufactured, and has received a patent for this 4 component, premium 9" branded retail home bar cocktail maker.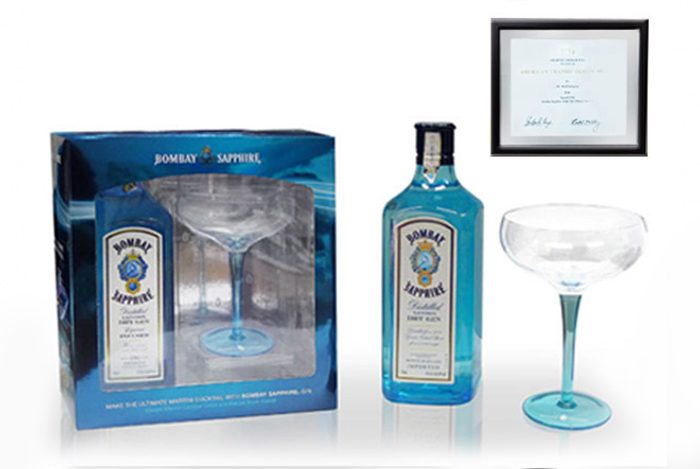 Bombay Sapphire Glass
The American Graphic Design Award, presented to IBC Shell for Value-Added Packaging, highlights the ongoing tradition of limited edition Bombay Sapphire glassware. IBC Shell designed and produced the glassware and the package.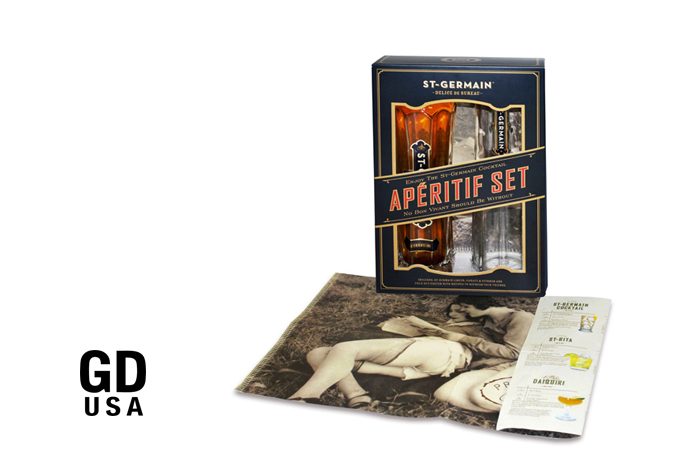 St-Germain
Our St-Germain elderberry liqueur award winning gift set includes the classic St-Germain flask plus a limited edition vintage poster.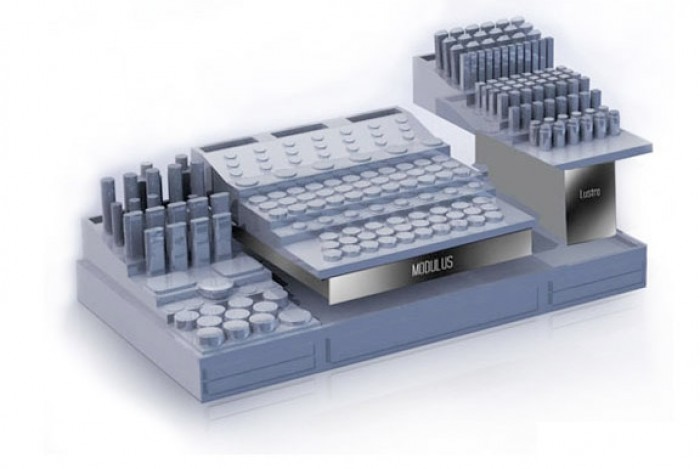 IBC Shell Packaging Creates Modulus Display System
The IBC Shell Modulus Display System expands or contracts to the retail counter footprint or kiosk.
Tiers, demonstrators, testers and drawers are uniquely plug-in sections.
Product component cavities are customized to the client's brand.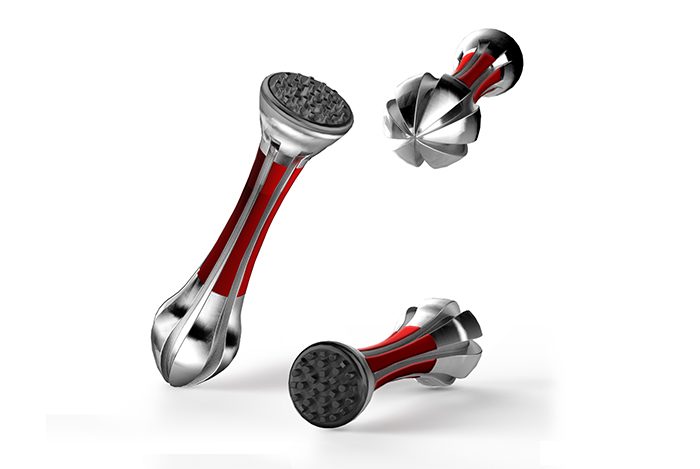 The Muddle Crusher
IBC Shell's Muddle Crusher, patent pending, will muddle the mint for your mojitos, or squeeze the fruit for your orange crush cocktails. This recently developed product is featured in our IBC Product Incubator Lab.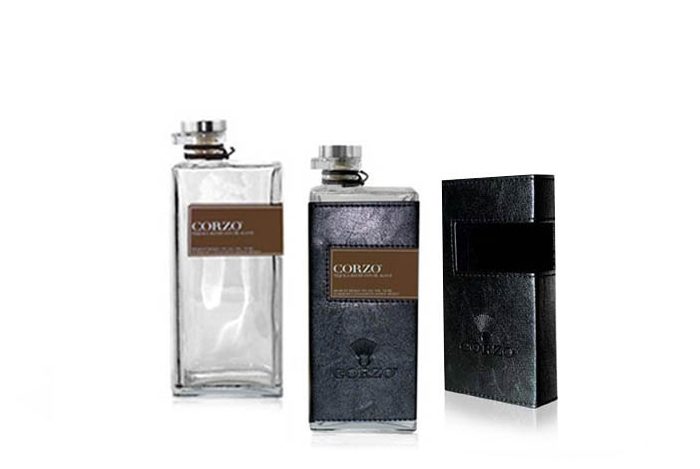 Corzo Tequila
This awarded, grained leather gift sleeve, created to enhance the distinctive Corzo Tequila bottle, is deeply embossed and hand stitched; providing a singularly elegant look and feel for this ultra-premium product.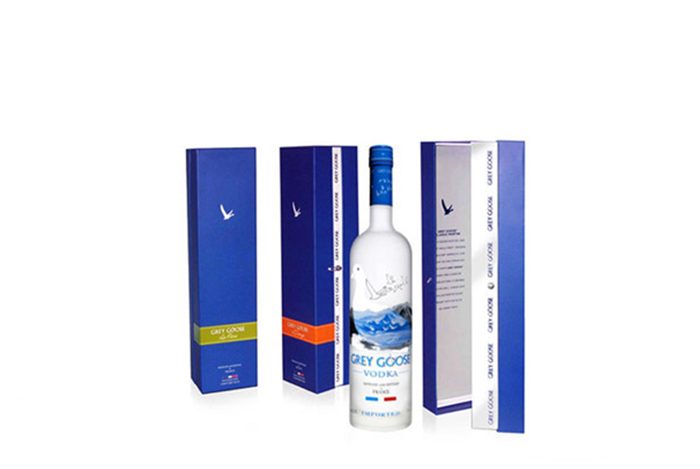 Grey Goose Single Pack
The Grey Goose Vodka Holiday presentation is a serenely elegant rigid gift box with braided stretch tie & metal post closure. An overall matte film lamination conveys a sensual feel to the package which has a recessed telescoping neck and hinged cover.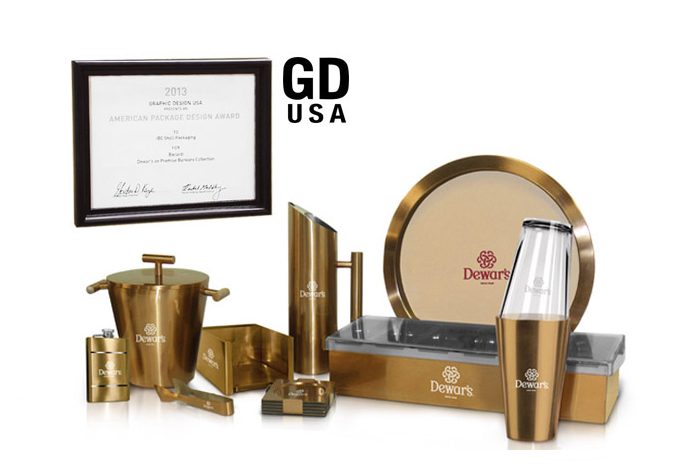 Dewar's Barware
The award winning Dewar's on-premise global barware collection is presented in stainless steel layered with a copper toned finishing process. Serving tray, ice bucket, pitcher, Boston shaker, napkin service and coasters are included in the collection. The Dewar's copper flask is featured in a value-added retail package for Holiday.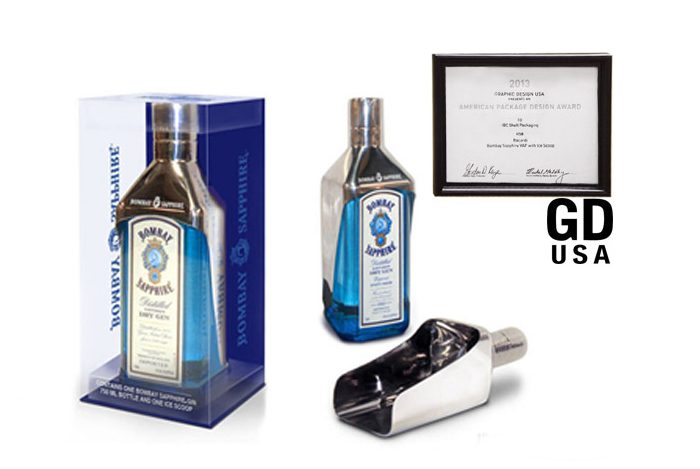 Bombay Sapphire Ice Scoop
The GD USA Award for the design and production of the Bombay Sapphire stainless steel facsimile Ice Scoop goes to IBC Shell Packaging.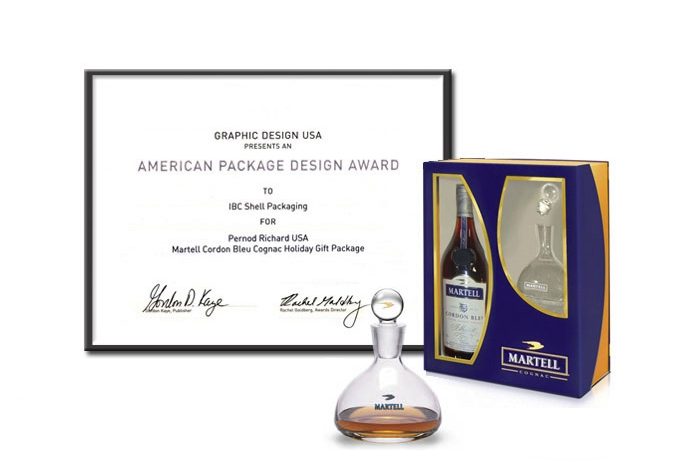 Martell
Martell cognacs are recognized for their distinguished sensory appeal, elegant style, and composition. The award winning, limited edition hand blown decanter and keepsake gift box celebrate the tradition of Jean Martell.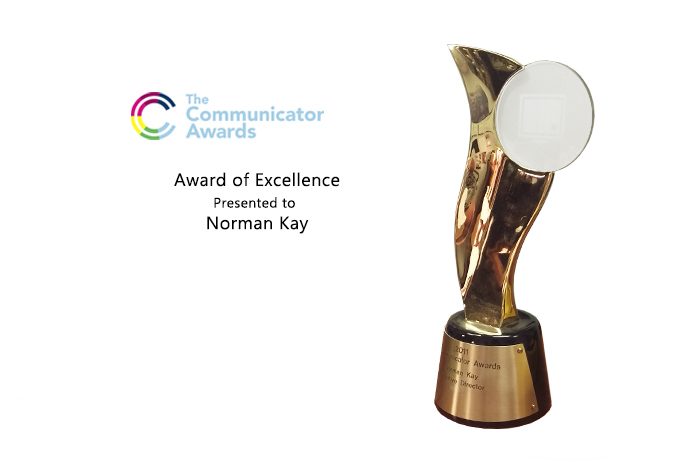 Communicator Award
The Communication Award of Excellence is presented to Norman Kay, CEO, Chief Creative Officer of IBC Shell; recognizing big ideas in marketing and communications & work that made a lasting impact.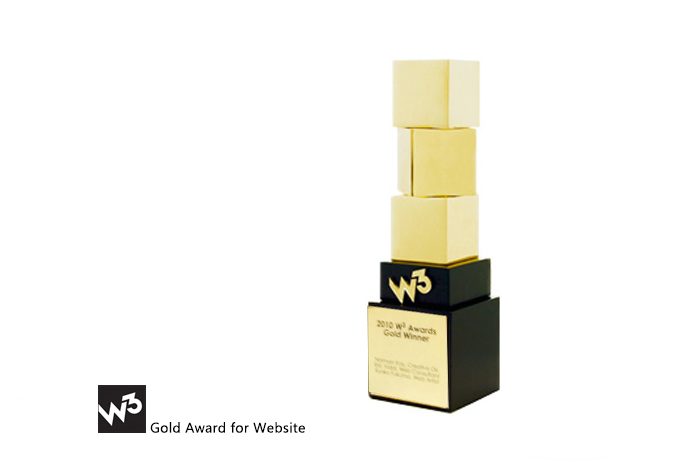 w3 Award
The IBC Shell website wins the W3 Gold Award!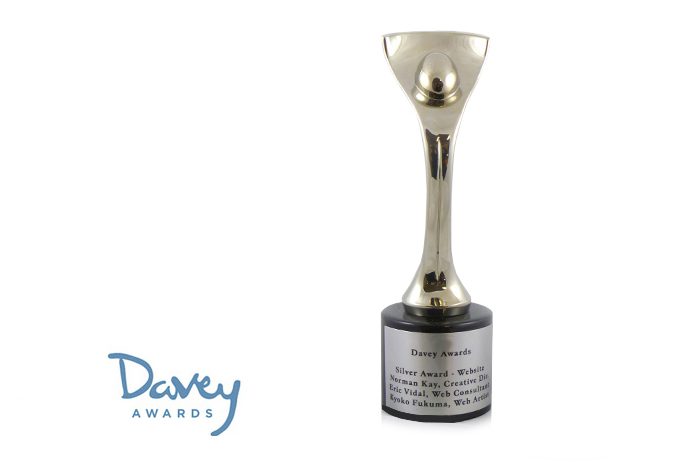 Davy Award
The IBC Shell website wins the Davey Award!