Fluorescent cords attached to black rebar frames form this mesmerizing sculptural installation, which American firm Hou de Sousa has created for Washington DC. The "Prismatic" installation is on view in the Senator Charles H Percy Plaza in Georgetown Waterfront Park, overlooking the Potomac River. The artwork, which covers 700 square feet, is meant to frame different views and offer a "kaleidoscopic experience of light, color and space".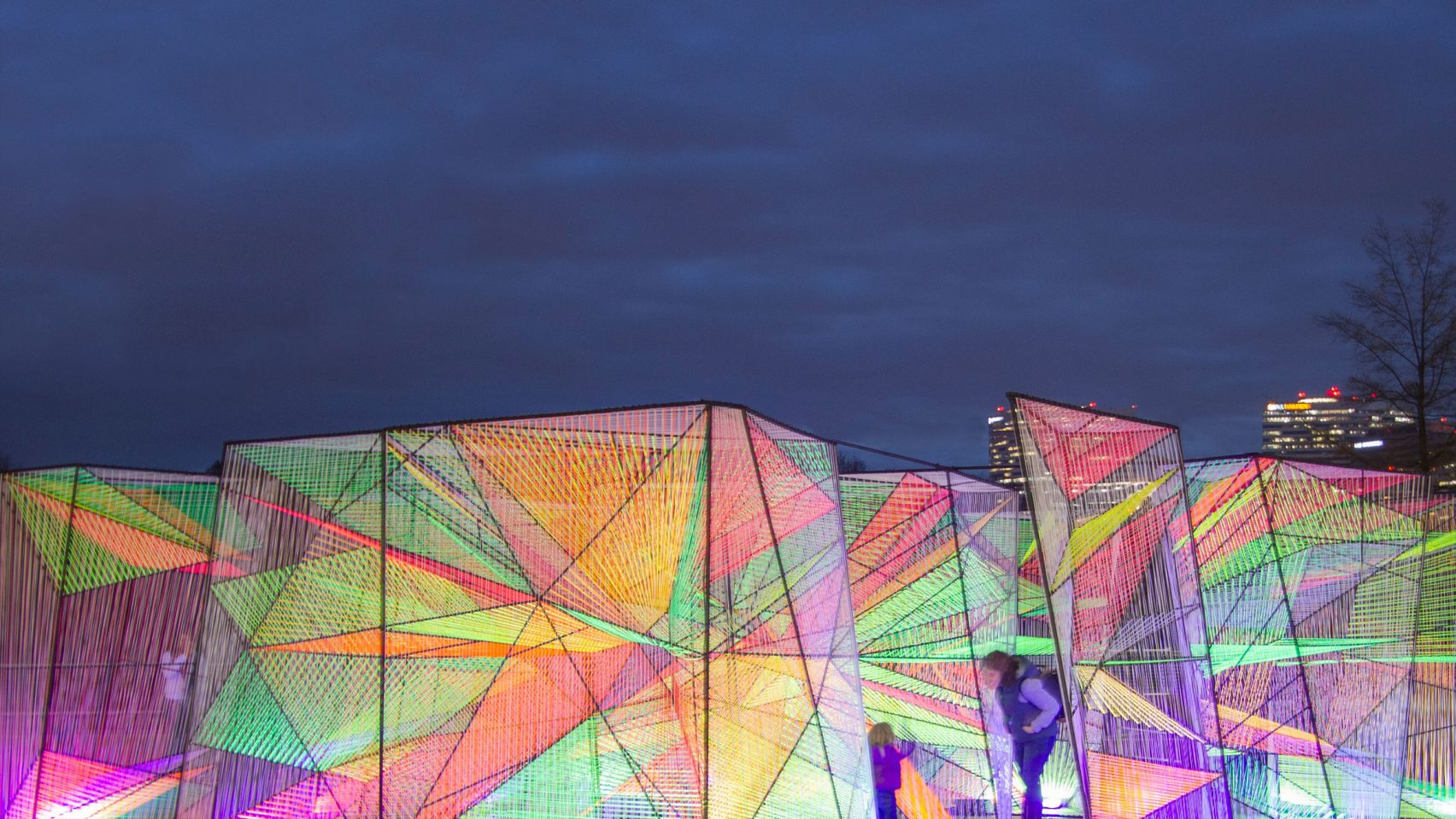 The design was influenced by various geometric and contextual elements – and was developed in stages. The designers began by dividing a box into prisms that radiate from a central point. Next, they integrated contextual features, such as pathways and water fountains, into the overall design.
It's no surprise that this new installation of eye candy has captured a great deal of attention as visitors move through its corridors and are encouraged to explore the exterior, as well as meander through its translucent 'streets'. This is sure to be an unforgettable artistic experience if you're in DC in the upcoming weeks, give it a whirl!